Mission: Advocates for Kids is committed to supporting organizations that serve children with special needs by providing experiences that empower them to realize their full potential.
History
Advocates for Kids (A4K) was founded in 1998 by Russell and Barbara Miller. With A4K assets of $8,000, Michael Repas was recruited in 2000 to help develop Advocates for Kids. The following year, Michael Repas became the Executive Director of A4K and began operating a charitable bingo, A4K Bingo, as a primary fundraiser for the organization.  
In 2001, Advocates for Kids awarded $21,000 in grants to organizations providing services for special needs children.
In 2004, A4K established partnerships with Veteran and Fraternal organizations throughout Ohio, to assist with their fundraising and charitable giving programs. These partnerships (many which still continue today), have provided and continue to provide funding for children's programs throughout Ohio. Also, in 2004, A4K established a statewide summer-program initiative for Deaf and hard of hearing children, which continues to this day. Six organizations serving the Deaf in Ohio were awarded $5,000 each in 2004, for their summer program for Deaf/HOH children. 
In 2006, eight organizations serving Deaf and hard of hearing children in Ohio, were awarded $7,500 each for their summer program. That same year, A4K began a partnership with Willow Ridge therapeutic riding facility that continues to this day.  
In 2009, A4K reached a charitable giving milestone of more than $1 million dollars!   
In 2013, A4K launched a statewide initiative that resulted in a collaboration with members of Ohio's Deaf/HOH community and a partnership with Nuhop Center, to create OYO Camp, a statewide summer camp and leadership program for Deaf and hard of hearing kids.  
2014 marked the first year of OYO Camp, Ohio's Camp for Deaf & Hard of Hearing Kids with over 100 campers and 70 Deaf/HOH staff, volunteers and mentors!  
In 2016, Advocates for Kids began a partnership with Ohio Hands & Voices, a parent-driven nonprofit organization that provides families with resources, networks and information they need to improve communication access and educational outcomes for their children.  
In 2017, Advocates for Kids reached a giving milestone of over $2 million dollars, with over $1 million in support of Deaf/HOH children, over $520,000 in support of children with other special needs and over $380,000 to worthwhile, community-based programs.   
In 2018, while continuing to be the primary funder of OYO Camp, A4K passed the management of camp onto Deaf Services Center of Worthington, Ohio.  
The 2020 coronavirus pandemic brought with it many unimaginable challenges for children and families. A4K quickly responded to the needs of Ohio's Deaf and Hard of Hearing children (ages 7-18) and their families through a partnership with Ohio Hands & Voices. More than $20,000 in mini-grants was distributed to 95 Ohio families in about 2 weeks. These funds defrayed additional costs incurred due to remote learning, provided educational supports and materials and provided much needed communication and social-emotional support to families and children.
Recognizing that children would not be able to gather and enjoy traditional summer activities and socialize amidst the pandemic, A4K continued it's support of Ohio's Deaf and Hard of Hearing children by working with members of Ohio's Deaf community to create and administer a virtual summer program, Kids Connect. 19 Deaf and Hard of Hearing children ages 7-18, enjoyed biweekly virtual sessions and activities with similar age peers and a Deaf/HOH Mentor. Kids Connect was a valuable program that created a unique and viable bridge for Ohio's Deaf and Hard of Hearing children to Mentors in the Deaf Community. It was especially important in that time of severe isolation to make certain all our children had an opportunity to communicate, socialize, learn and grow.
All children are equally important regardless of the presence of significant physical, mental and socio-economic challenges.
A collaboration of families, funders and service providers is critical in providing effective services tailored to the unique needs of each child.
Individualized services cultivate unconditional acceptance, important life skills, individuality, self-understanding, various levels and modes of communication.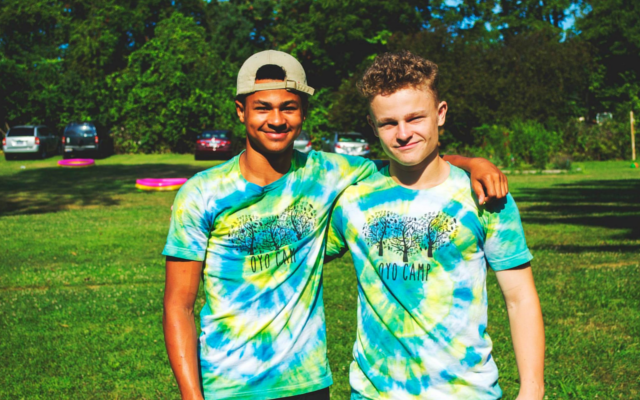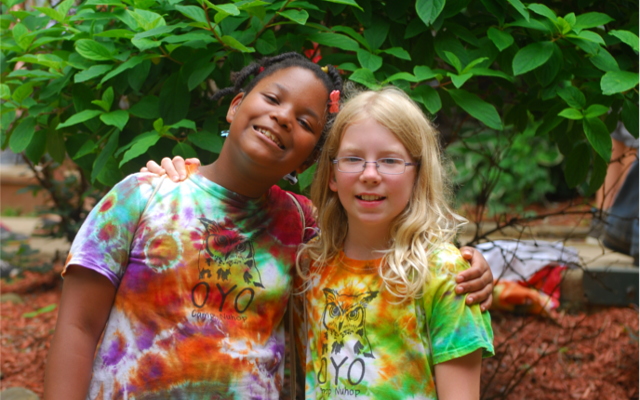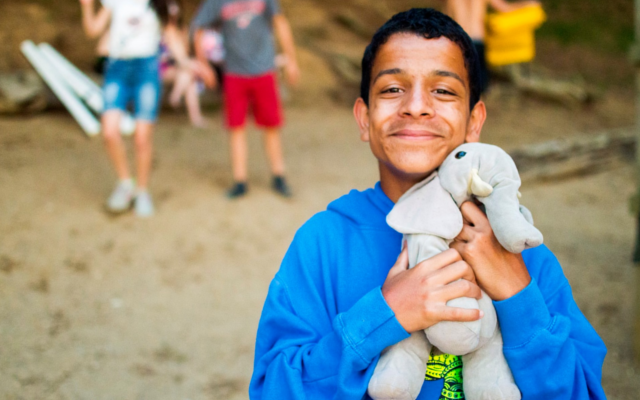 Board
---
Michael Repas, President
Don Morrison, Vice President
Jan Miller, Secretary
Kassandra Shrienk, Treasurer
Cindy Pennington, Trustee
Elaine Rankin, Trustee
Admin
---
Margot Repas, Executive Director
Michael Repas, Associate Director
Camille Warren, Advocate